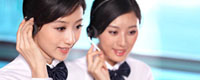 Name: Lucy
Tel: +86-13312154946
E-mail: info@ystinjectors.com
Add: Jinyuan Building, 57 Hubin South Road, Xiamen, Fujian
Skype: yistong-cr@hotmail.com
ICQ:



Product name : Test Bench NT3000

Product No. : NT3000
Details:
NT3000 diesel fuel injection pump test bench
Technical parameter:
1. Adjustable rotation speed range: 0~4000rpm
2. Double series of graduates: 45/150CC
3. Volume of oil tank: 100L
4. Temperature stabilization: 40±2℃
5. Test oil filtering unit: 5μ
6. DC. Supply: 12/24V
7. Feed pressure: 0~0.4MPa (low), 0~4MPa (high)
8. Air pressure (MPa): -0.03~0.3
9. Rack travel range: 0~25mm
10. 3-phase power supply: 380V/50Hz or on request
11. Flywheel inertia's moment: 0.8kg·m2
12. Center height: 125mm
13. Output power: 7.5kw~15kw
14. Overall dimensions: 200X90*170CM
15. Net weight (kg): 1000.
16. Average trouble-tree working time of test stand: ≥2500h.
Functions:
1. Test and debugging about oil supply amount and uniformity each cylinder of injection pump.
2. Check the oil supply spacing of each cylinder and oil supply starting point in the static state.
3. Check and adjust the performance of mechanical speed controller.
4. The sealing inspection of pump body.
5. The test of solenoid valve of distribution pump.
6. The test of return oil of distribution pump.
7. Measure the interior pressure of distribution pump.
8. Check the vacuum capacity regulators.
9. Check the pressure of compensator.
10. Check the fuel supply pump.
11. Measure the advance timer device.
12. User can change the temperature.